Lace and pastels overdue.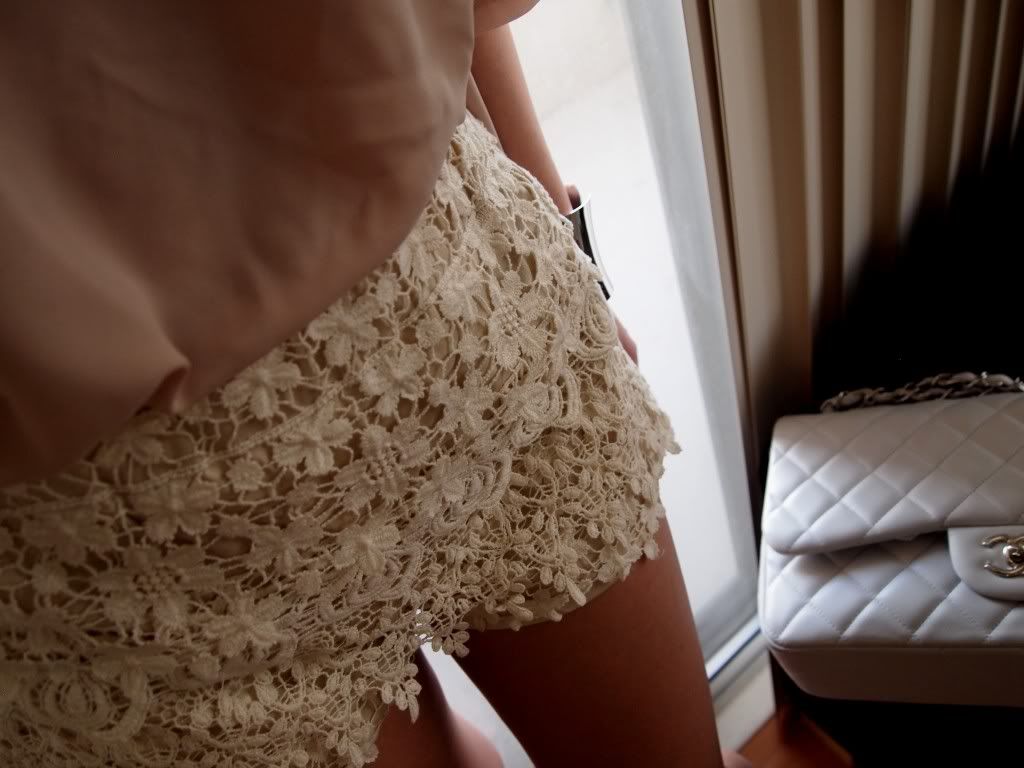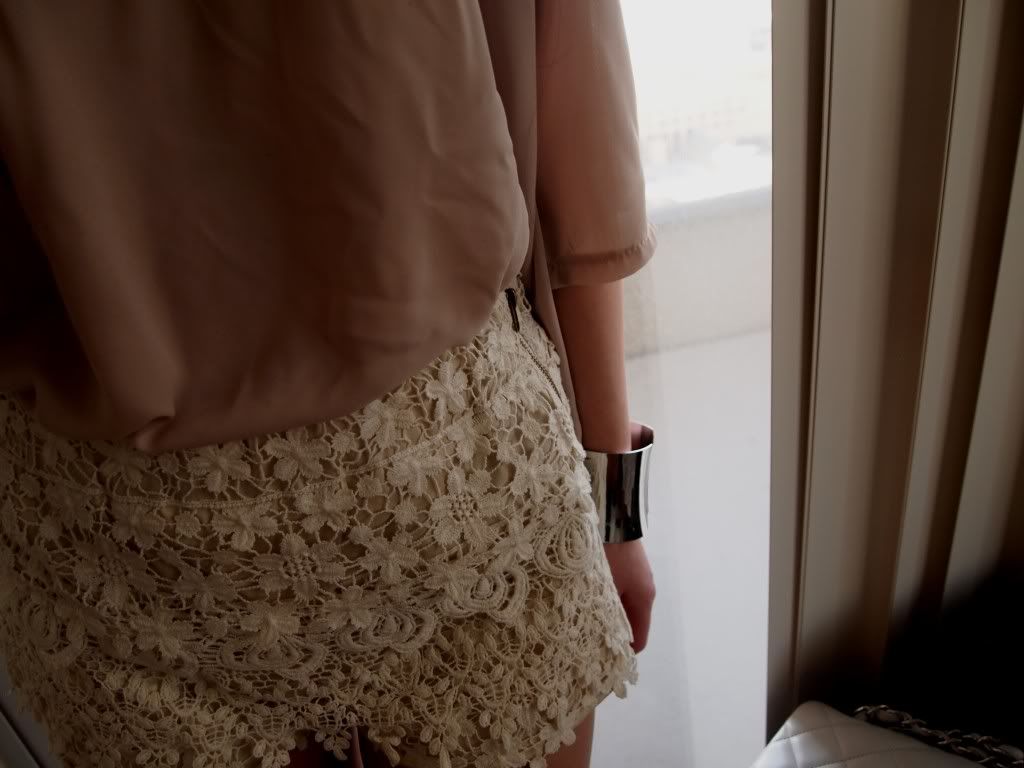 Romwe chiffon blouse ⎮ Zara lace shorts ⎮ Forever21 metal cuff ⎮ Chanel flap bag ⎮ Zara black leather heels
This is clearly an overdue post as I'm in shorts. The weather last week was warm enough for shorts but today I was down at Yorkville in a wool jacket. Rationalisation with the weather is a total waste of time, so less of that and more on the lace shorts. I'm definitely considering the nude version but they're probably sold out by now. Somehow I tend to associate lace with spring, so when is warmer 'spring' heading our way?