Cap toe-d.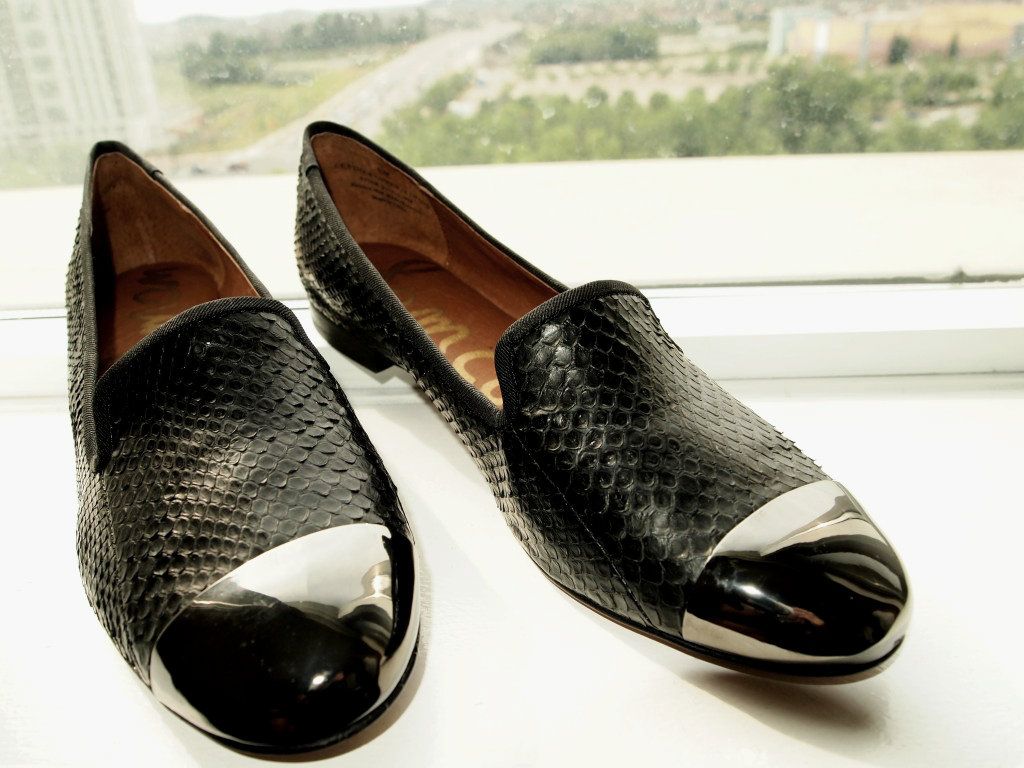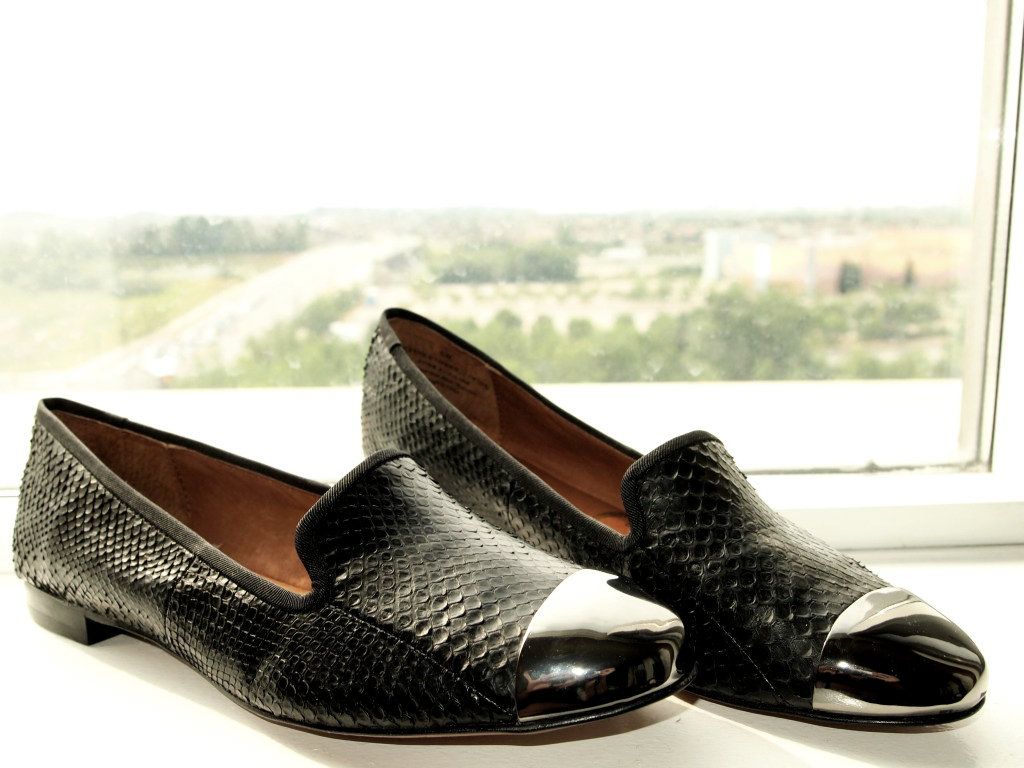 Loafers have been moved to something of a novelty shoe lately. The slip on style lends itself to cheeky incarnations
of studs, cap toe-d, exotic skins, brocades and aztec prints.
Sometimes called smoking slippers too. The luxe leaning smoking slippers are the newest alternatives to basic flats. The Sam Edelmans above are my favourite ones that I will be hitting the pavement this fall when sandals are no longer a valid choice.