Tigress.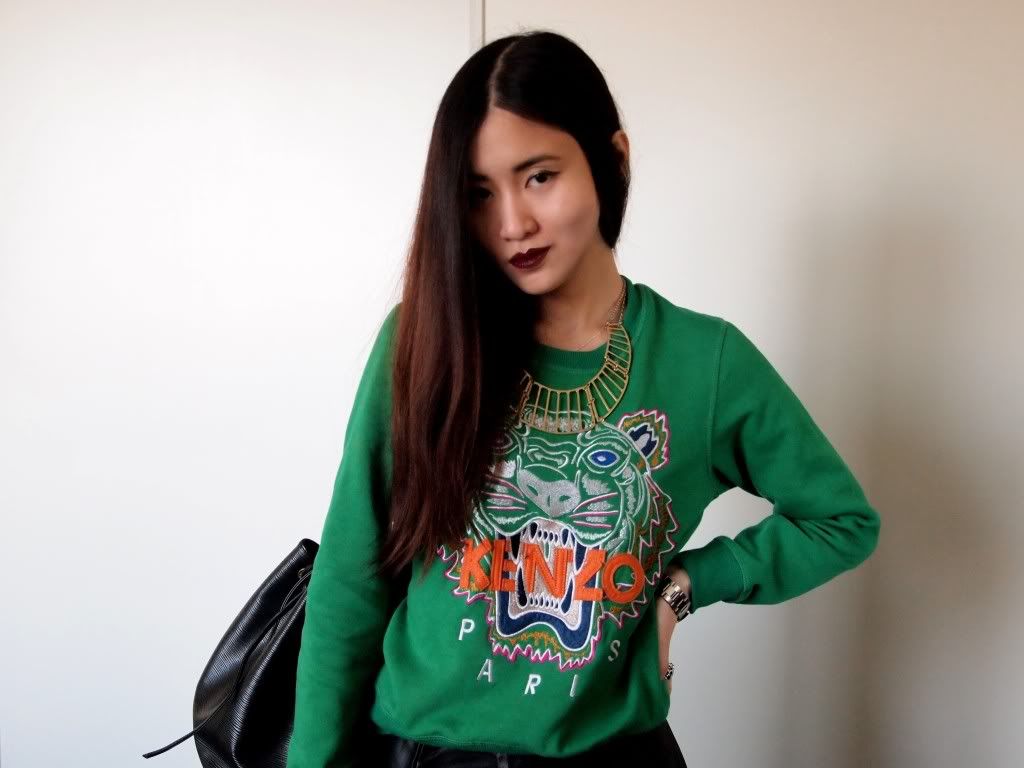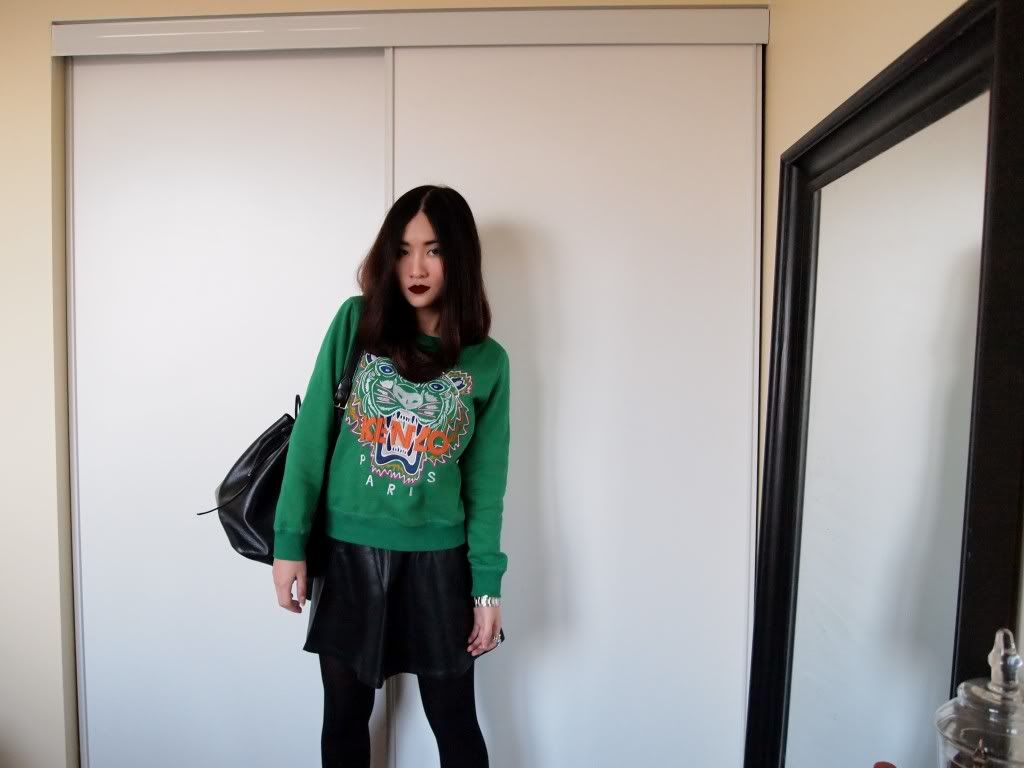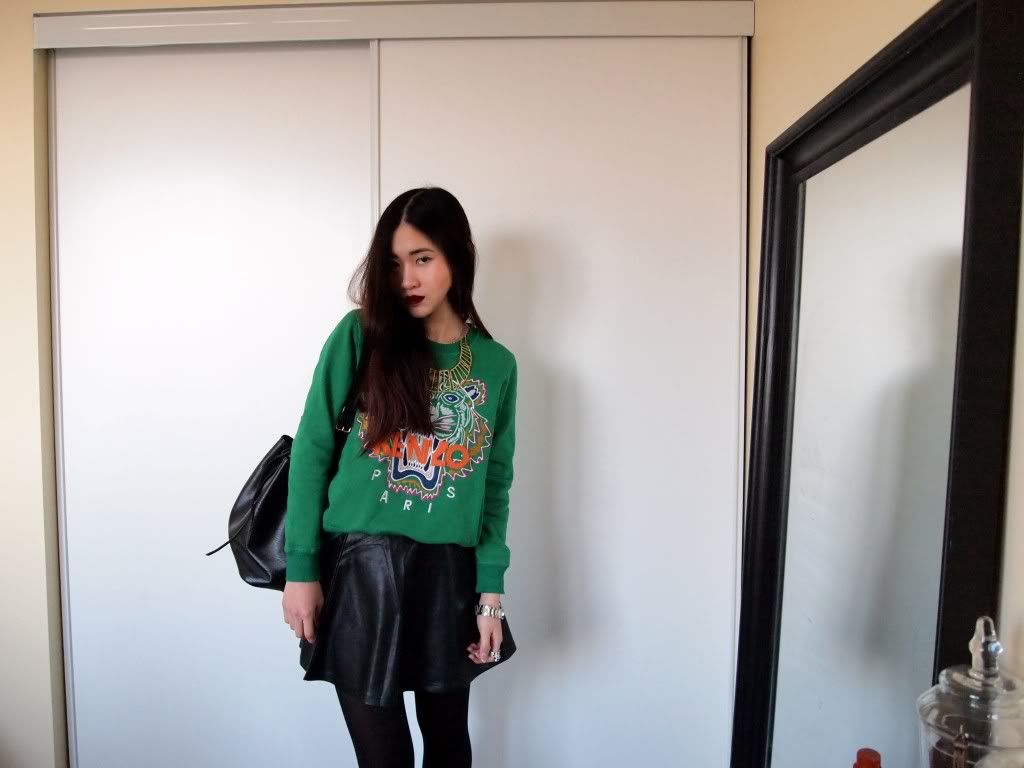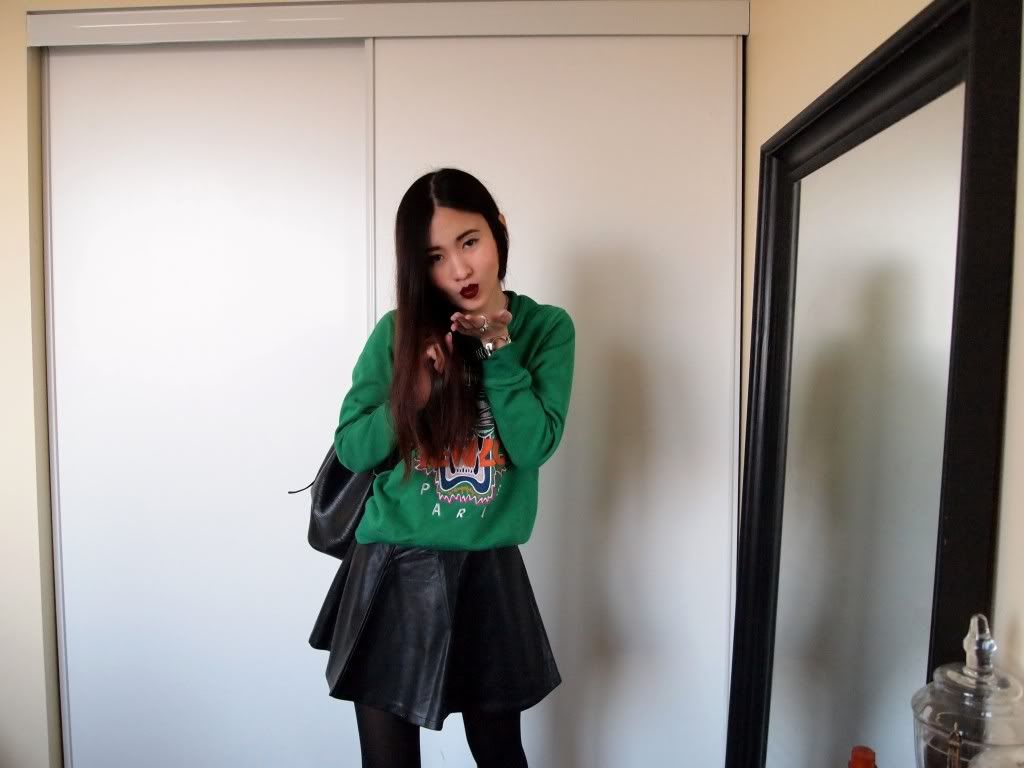 Kenzo sweater ⎮ CHOIES leather skirt ⎮ Topshop necklace ⎮ Maison Martin Margiela x H&M bracelet ⎮ Louis Vuitton epi petit noe bag
Ever since Opening Ceremony's co-founders, Carol Lim and Huberto Leon took the helms of Kenzo's creative team, Kenzo is going through, in my opinion, this 'Japanese urban chic' phase. Its Tiger sweaters had somewhat become a cult product, appearing in different versions, textures and colors. I, too had 'unfortunately' joined the bandwagon, going against my mantra of not becoming too obsessed with the current trend, and obtaining the sweater in this emerald hue.
On a side note, the snow days are definitely upon us in T.dot. Just as we thought we might get a snow free December, mother nature just gave us a winter wallop of the year. Snow storm, it had been awhile, still not very fond of you though. Slippery, slushy and freezing cold temperatures. It might look pretty at first sight, but as time goes on the hatred starts to grow. Good for some who loves it. I definitely do not fall into that genre.