Silk Sparrows.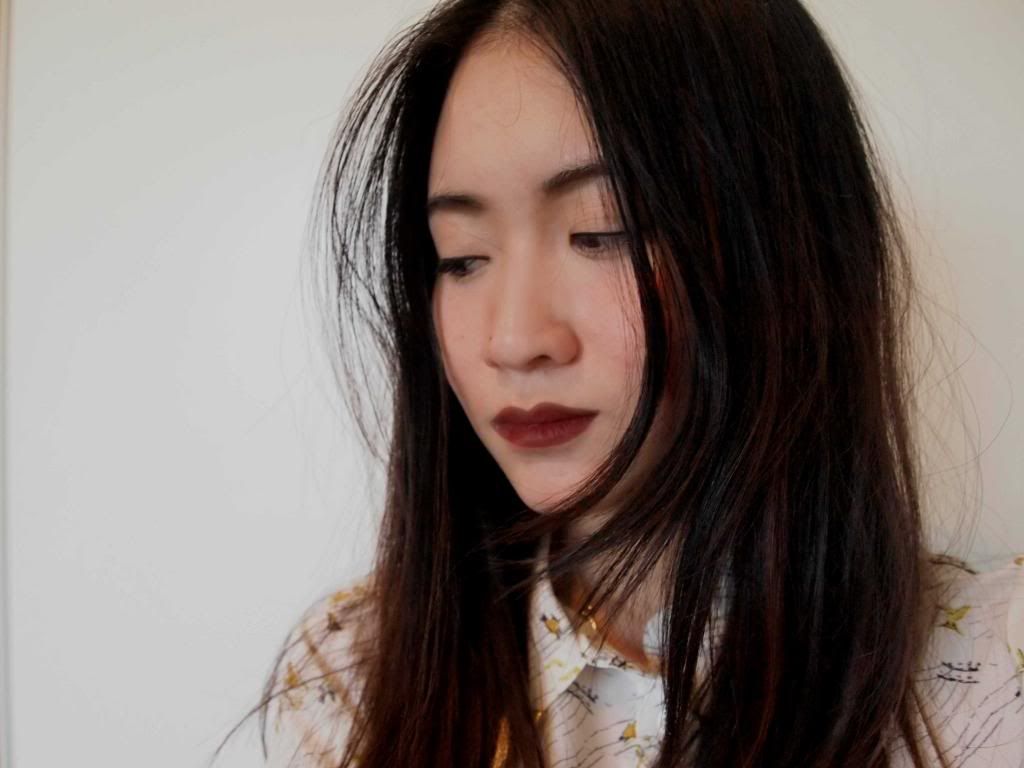 Madewell silk shirt ⎮ Nasty Gal scalloped skirt ⎮ Collar tips from eBay
H&M stockings ⎮ Chanel bag ⎮ vintage Salvatore Ferragamo belt ⎮ Hermes and H&M bangles
The weather is sort of in between. Not too cold to be wearing thick layers; not warm enough to go bare legs. Hey it's spring! As long as it's double digits, I'm good. In fact, an additional few degrees would be that perfect temperature. In another note, I am in love with this Madewell top the moment I laid eyes on it in New York, for more than half the original price, it was a steal. The print is perfect in a way that it is not too complicated, but subtle enough to take notice of the little sparrows print.