Sort of a health freak. Sensitive bank account version.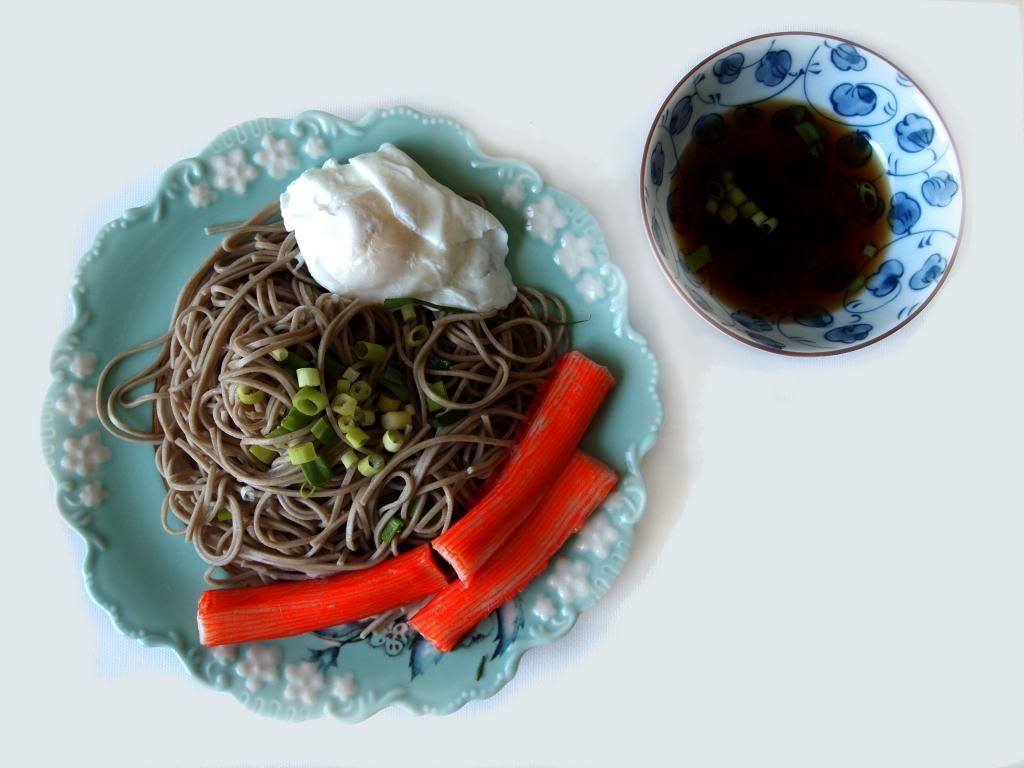 Zaru Soba

x

Mentsuyu dipping sauce

x

Crab meat sticks

x

Poached eggs

Over the passed month, I had been obsessed with eating healthy. Thanks to my recent nights of reading Kinfolk, I got inspired to recreate one of my favorite meals in the comfort of my own home. My version made use of the basic ingredients I have in my fridge, crabmeat and eggs. Preparation was such a brief. Cook and drain the soba, setting aside the soba dipping sauce in a bowl. Top off with tons of fresh spring onions. Done!