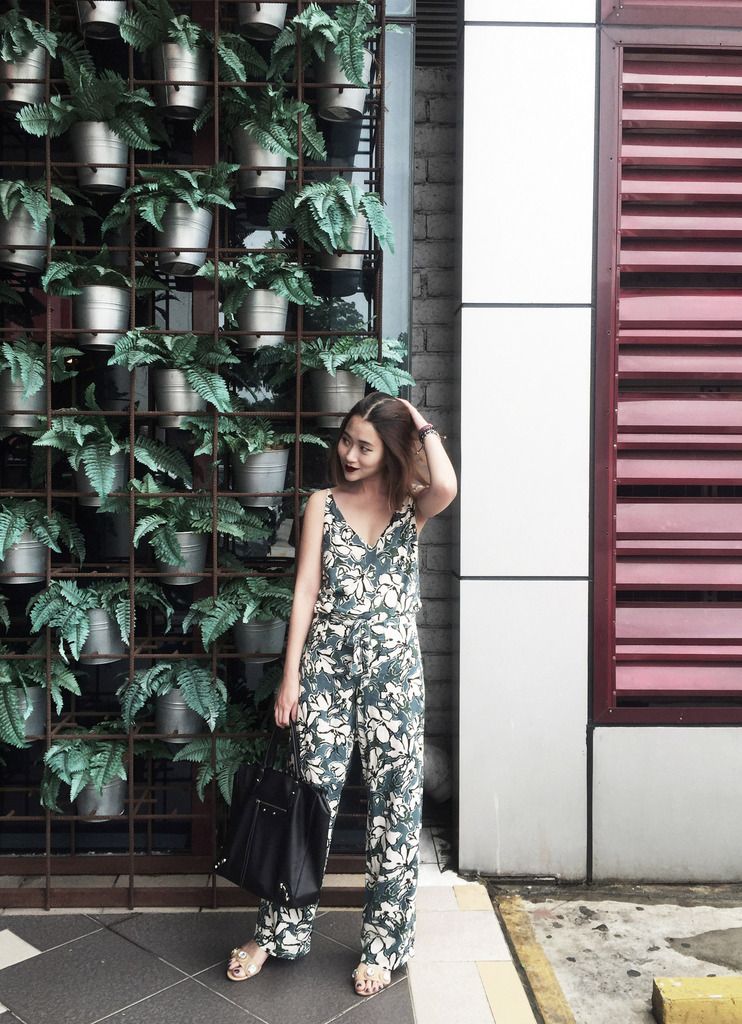 BANANA REPUBLIC TOP ⏐ BANANA REPUBLIC PANTS ⏐ BALENCIAGA BAG ⏐ ZARA HEELS
I got this top and bottom set from the Banana Republic outlet petite section. It is the perfect faux-jumpsuit and it adds some fun to my pretty generic dressing. When I do dress fun, I go wild with prints. Once a year perhaps. Someone told me I should dress fun more often, but I don't think so.
"Oh look! A wall filled with potted plants."
#thingsIsaidsometimes